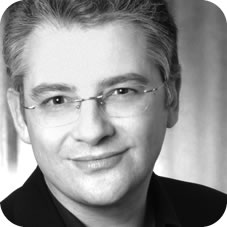 Joanna Stephens
­ Director of Publishing
FIND OUT MORE



Paul Hunt
­ Managing Director
FIND OUT MORE

During the last 20 years, Mirko has helped organise events in Austin (SXSW), Berlin (BID, ICN), Cannes (MIPTV, MIPCOM, MIDEM, MILIA), Hong Kong (MIDEM Asia, MIP Asia), Lisbon (WEM), Miami (MIDEM Latino), Monaco (Monte Carlo Television Festival), New York (NMS), Singapore (MIP Asia), Seoul (BCWW) and Vancouver (WEM).
Between 1994-2001, Mirko worked for the Reed MIDEM Organisation (RMO) as the regional director for Asia-Pacific, and was based in Hong Kong (1995-2000). He helped launch the MIDEM ASIA and MIP ASIA events, and was responsible for sales for all RMO events in the Asia-Pacific region. He also worked for RMO in similar positions in Paris (1994), and in New York (2000-2001).
Prior to 1994, Mirko was based in Berlin where he worked in the music industry (A&R, management and touring) with artists such as Paul van Dyk, PJ Harvey, Ultravox, and Alan Sorrenti. He was also the European General Manager for South By Southwest – the world's largest music festival.
In 2006, he rejoined SXSW as their European and International Business Development representative (see here for more details).
From 1982 to 1987, he worked as a research scientist at the Free University of Berlin, Germany (Institutes of Embryology and Pharmacology, Zoology and Neurobiology). Mirko graduated from Plymouth University (Applied Biology), New York University (Internet Technologies), Open University (MSc in Science and MA in Classical Studies) and is an alumni member of the Stanford Graduate School of Business.